How to Start a Sports Betting Business in 2023?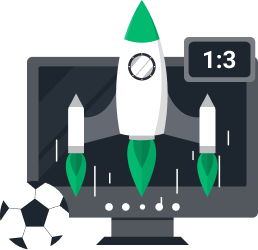 Have you dreamt of owning a highly profitable sports betting business? Our experts will help you become your own boss and profit from your passion by taking several actionable steps! 
What is Sports Betting as a Business
Nowadays, sports have turned into something far more advanced than simple games. The 2022 Football World Cup ended just a month ago, and we can still see social media posts discussing the so-called "Best World Cup Final in History." But that's not surprising, considering 2 billion people watched that game. 
Sports now present a fierce battle, an art, and a business, bringing immense opportunities daily. What kind of opportunities? Well, almost everyone likes to make themselves comfortable at home on the weekend, preparing for the action-filled sports competitions that are to take place. And what better way to enhance this initially fantastic experience than by placing some bets in the hope they will bring some hefty profits? 
As you can see, the necessary exposure is there. The question is: can you provide the numerous thrill-chasers worldwide with the perfect platform and establish a successful sports betting business in 2023? 
Basic Terms
Before even considering starting a betting company, you must get familiar with the craft and consider the gambling experience you want to provide your future users. 
And what better way to start with that than learning more about the primary sports betting glossary?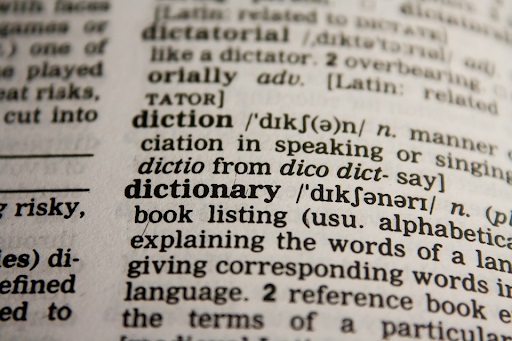 The terms you will find below are often used by bettors from all backgrounds, which means many of them must be integrated into your iGaming business in the form of ads, blogs, website copy, and more. 
Action:

refers to the value of all wagers placed on a particular event, whether in-play or pre-game. The bookmakers take action on all their posted markets. 

Against the Spread:

indicates the result of a specific event, including the point spread into account. 

Arbitrage:

placing wagers on a particular event's potential outcomes to ensure a profit. It is successfully implemented by using at least a few sportsbooks. 

Bankroll:

your total available balance you can use for the game of chance.

Bad Beat:

a prolonged losing streak of losing betting slips. 

Chalk:

the game's favorite to win. 

Closing Line:

shows the exact value of the latest betting odds, before the beginning of the event. 

Commission:

a fee that every sportsbook in the US charges either per player's bet or withdrawal.

Cover:

a winning bet on the favorite team to win by exceeding a specific amount of points. For example, if the LA Lakers win their next game 112-100, they have covered the -11,5 point spread. 

Double-Header:

two different games covering the same event played on the same day. This is often possible in sports like Baseball and Tennis, where a significant rainfall could negatively impact the game, which is why they are being suspended. 

Each-Way Bet:

primarily used in horse races. It pays out for more than just the win. For example, placing a standard each-way bet will wager your horse can finish second or even third for you to make money.

Edge:

the advantage you have over the sportsbook in a specific bet. 

Futures:

highly rewarding bets on the winners of a competition. 

Long Shot:

making a wager on the less likely team to win

Limit:

the sportsbook sets the maximum amount you can bet on a specific event. 

Parlay:

a bunch of selections combined into the same betting slip. 

Puckline:

refers to the point spreads +1.5 and -1.5 in Ice Hockey 

Proposition Bets:

types of wagers that aren't necessarily connected to a particular game's outcome. They revolve around player performances like scoring, assisting, and others. 

Underdog:

the team which is much less likely to win 
Different Bet Types
When you wonder how to start an iGaming business and what will bring your players to your platform, you should remember that punters love to have a wide selection of different bet types.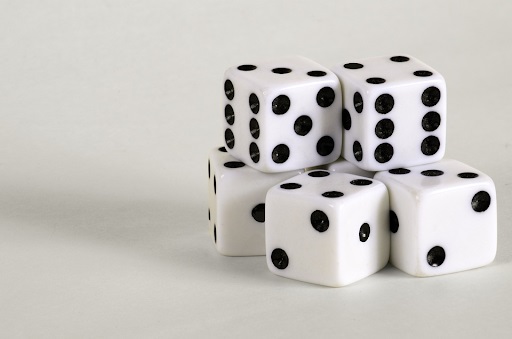 If you can provide them with that luxury, you will quickly get ahead of all the other sport bet business sites. So let's check out some of the most popular types of bets you can't miss to offer on your own site. 
Moneyline 
The most straightforward type of bet. When betting on the Moneyline, players predict which team will win. Most punters are drawn to this type of bet because of its simplicity and ease of combination with other selections. 
Outright 
You must offer an outright bet to your most patient users. This wager covers who will win a particular competition or tournament and stretches across the whole playing season. Throughout the years, we have seen some enormous wins by putting a few selections of this type in the same betting slip. 
Straight Bets
Straight wagers might be a bit confusing at first. But their mechanics are pretty simple. With those selections, you just bet on one of the teams to cover the point spread, the winner of the game, or if the two teams will be able to cover a combined total number of points. 
Parlays Betting
Betting on parlays is the most exciting activity for every thrill-chaser online. This means combining two or more selections in the same betting slip, sometimes resulting in incredible winnings from a little bet. 
Over/Under
Many players prefer to bet on the total over/under points in a particular event. Professional punters often claim that it's much easier to predict the total number of points in a game, but even if that's not true, these types of wagers always bring much entertainment. 
Handicap
Every sports betting event has a handicap line in favor of the favorite. When making a wager on the handicap, players try to predict if the favorite will win with the shown difference of points or if the underdog can hold off the game and not lose with many points. 
Trebles
Trebles can easily be associated with parlay betting because you combine three different selections into one betting slip. The only difference is that playing only three selections in your slip increases your chances of winning. This is because it's much easier to land three bets correctly than five or more. 
Pools
The concept of betting pools is getting increasingly popular, and you should consider them if you are looking into how to start an online betting business. Those pools were first introduced on fantasy sports websites. The approach with them is pretty simple.
Many players pay a small fee to enter a prediction tournament. Then, at the end of a specific timeframe, the player with the best result gets most of the funds collected in the prize pool. The good thing is that even players outside the top 5 can be rewarded. Of course, it depends on the particular pool's rules and rewards.
Head-To-Head
Head-to-head refers to unique betting markets with only two possible outcomes. Because of this fact, the payments in these selections are almost always even money, but the chance of winning is pretty decent. In head-to-head betting markets, players usually encounter two players participating in the same event. The job of the punters will be to choose which one will perform better on the field. 
Each Way
The each-way bet is incredibly valuable for lovers of parlay betting. The difference in this each-way bet type is that it allows you to implement it into parlays. With that, all your selections will have insurance, and you can win even if they don't take first place. 
Key Points to Know Before Starting Online
Sports Betting Businesses
in 2023
We already dove into some basics you must know before starting a successful online betting business. But it's time for us to take it a step further and genuinely get a hold of the more complicated concepts about the sectors. Those concepts will provide all the needed answers if you ask yourself, "How to start my own sports betting business?"

Legal Requirements, Licensing & Regulations
In the online gambling industry, regulations and licensing are among the things new sports betting business sites get wrong. First, each country has legal requirements and regulations regarding the game of chance. If you want to be a trusted gambling business, you must abide by those regulations and be very cautious about which countries you offer your services. 
On the other hand, in countries where sports betting is legal, you must acquire a license from the gambling commission of each country you plan to operate in. Although this will bring you the most traffic and establish your platform as an authority, you can still get a gambling license from a leading international regulator and provide your users with a safe and secure environment for enjoying the art of sports wagering. 
Market & Competitors
Losing time and wondering how to start your own sports betting business won't do you any good. The industry is overgrowing, and new sites are created daily. It might sound controversial, but you should carefully do a market analysis and review their functions to get your head and shoulders above the best platforms. That's because you can see which features generate the most hype. 
Then, you can take the concept of those features and create something unique that provides your users with an even better experience. And if you can tailor this to the specific needs of your target market, you will be right on the path to developing a very successful company.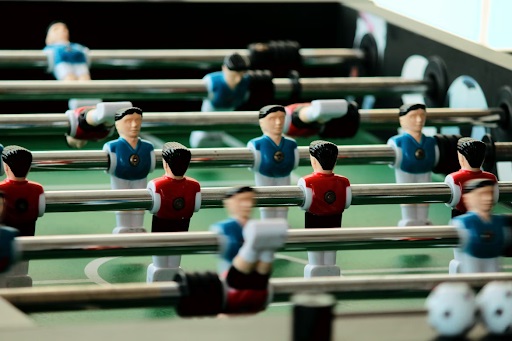 Geo & Language
Although we are in the 21st century and the language barrier gets tinier by the day, bettors in the iGaming industry still appreciate the exclusive treatment from online casinos. This is easy to show by making sure your platform is available in as many languages as possible. 
To make players feel comfortable on your site, regardless of nationality, you must ensure that all the different site menus and functions are correctly translated and localized. Working on adding customer support representatives in as many languages as possible can make you stand out even more. 
Budgets
Starting a project, especially in the competitive sports betting industry, can prove costly. But preparing yourself with enough financial resources can be the fine line between failing and building an incredibly successful online business. 
The most important things you must set aside money for include developing your website, software, marketing, licensing, and other recurring costs. Before tackling sport betting as a business, you should ensure you have the funds available.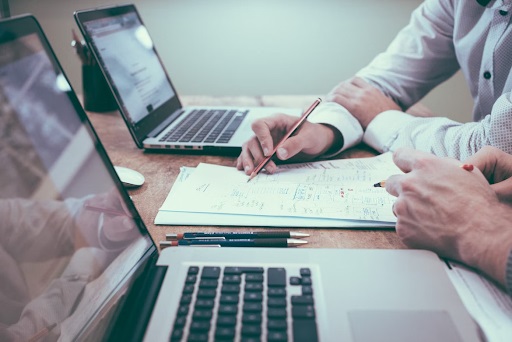 Steps to Start Your Own Online Sports Betting Business
To see results with a new enterprise, you must build it according to a proven blueprint. This may be very time-consuming. So, let's go over the steps for starting your own sportsbook together!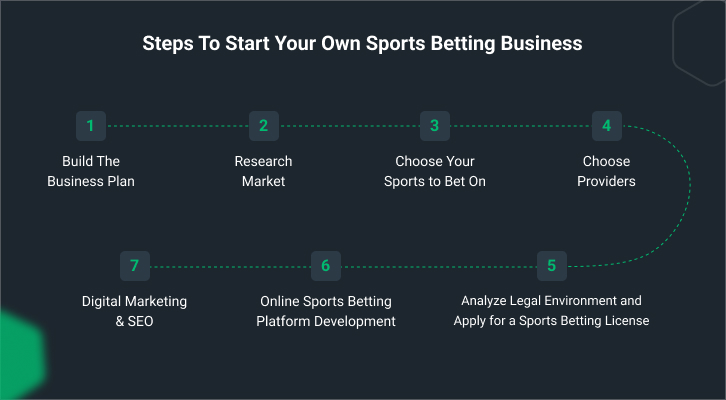 Step 1: Build the Business Plan
If you fail to plan, you plan to fail. Unfortunately, in competitive industries, every mistake can prove to be fatal. This is why you must build a detailed business plan that covers your short- and long-term vision, along with all the potential expenses and problems that may arise. This will take much time to structure well, but nothing can stop you from reaching the top once you are prepared. 
Step 2: Research the Market
Things that were working five years ago might be irrelevant today. The online gambling industry is growing incredibly, so you will be left behind if you aren't keeping up. Before launching your online betting business, you must do market research to see what the market needs and have a clear understanding of the trends you can exploit. That's how you can create a unique service with high demand. specifically for your target audience. 
Step 3: Choose Your Sports to Bet on
Almost all the new sports betting sites offer their players an extensive selection of sports they can bet on. Of course, that's very impressive, but users begin to get unimpressed when every second platform provides it. 
Can you imagine how challenging it can be for you if your selection of available sports isn't as extensive? That's why you must do your best to differentiate yourself from the competition. One of the best ways to do that is to offer betting markets of the highest quality. 
Classic Sports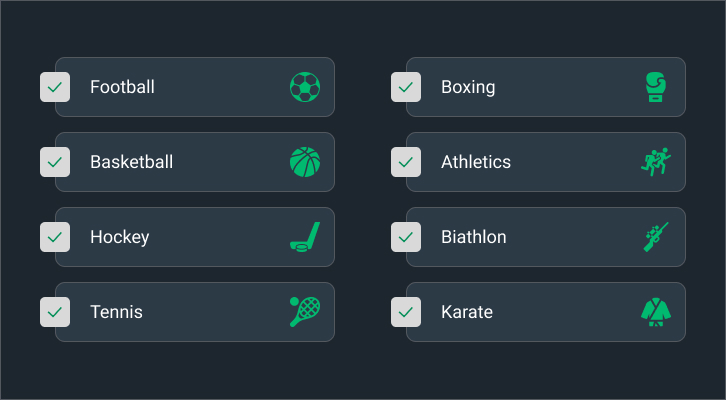 Your first option is to trust the current popularity of classic sports and exploit the numerous competitions and sports events you can offer to keep your players entertained. But the only way to stand out with a selection of traditional sports is to provide some pretty unique, probably never-before-seen sports betting markets, which is challenging. 
eSports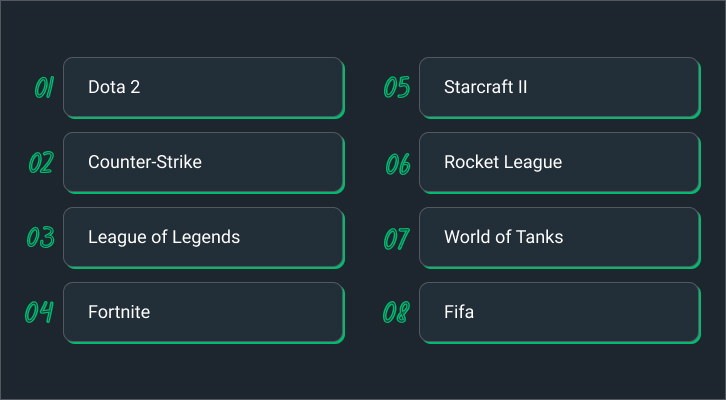 The world of eSports has been growing quickly in the last few years. And that trend is expected to continue with full force. But how can you possibly exploit that as a new online bookie business? 
Even though there are now many eSports competitions, their coverage, even on the best betting sites, is limited. So, if you can supply your platform with the most extensive selection of betting markets and events regarding esports, you will attract plenty of customers in no time.  
Step 4: Choose Providers
Choosing the online sports betting software providers you will partner with is one of the most crucial investments you will ever make in your sports betting business plan. Therefore, it's vital to take your time and carefully research the best providers, depending on what you need for your platform to satisfy your target audience. This will ensure your users enjoy a flawless gambling experience and frequently return for more. 
Step 5: Analyze the Legal Environment and Apply for a Sports Betting Gambling License
You should understand that some countries have solid restrictions on every online sports betting business, and it's of the utmost importance that you don't offer your services there. To ensure you won't have any issues with the authorities, it's best to carefully do a market analysis on the legal environment in the countries where you want to reach your target audience the most. 
We suggest you do your best to acquire a license for providing online gambling services in the territory of those countries. Here, you can check a list of countries where online gambling is entirely legal:
North America:

United States (Separate States), Canada (Separate States).

Europe:

Germany, France, Spain, Switzerland, Belgium, Hungary, Italy, Poland, Netherlands, Portugal, Norway, Denmark, Gibraltar, Malta.

Oceania:

Australia, New Zealand

Asia:

Japan, the Philippines, Kazakhstan, China, Thailand, Singapore.
Step 6: Online Sports Betting Platform Development
Once you have created your sportsbook, the work doesn't end. You must always be on the lookout for separate sections to implement custom development and make the gambling experience of your users as smooth as possible, so they can make profits easily. If you need help determining where to begin, browsing through different forums and seeing what players think about your company name is always effective. 

Step 7: Digital Marketing & SEO
If you want to bring quality leads to your sports betting company without investing a fortune in advertisements, then digital marketing and SEO will be the services you want to look into. With the help of sports betting SEO experts, you can get your site listed and reviewed on specialized gambling websites and forums that will promote and drive gambling enthusiasts to it. 
FAQ
What sport is most profitable for the sport betting business?
As the most popular sport worldwide, football is definitely the most profitable for every betting site. 
How much does it cost to build a sportsbook?
Considering all the potential costs of sports betting software, site building, marketing, maintenance, a gambling license, and more, you would need at least $50,000 to start your business effectively. 
How profitable is the betting business?
If you become a decent-sized, reputable sports betting market platform, you can easily make a yearly profit of millions, even after all the costs you should pay for development, features, and more. 
How do I attract customers to my sportsbook?
One of the best ways to attract customers to your own sportsbook is by using an agency's marketing, SEO, and social media marketing services. This agency will create web marketing content about your business and list it on reputable websites to bring you a steady flow of new customers daily. On top of that, you won't need to engage in this time-consuming activity yourself. 
How much does betting software cost?
Most betting software's costs are calculated based on the number of active players you have. In most cases, your sports betting software will cost between $10 and $25 per active player.